Moving Calculator's Recommended Box Sizes to Use When Moving
It is important to use the correct size boxes when packing so your items are protected and the box is not too heavy to transport. Each standard size box is designed to pack certain items in your home. Moving Calculator has created a short list of boxes to use when packing to help during the move process.
Small Box Size (1.5 cubic ft.)
Box Dimensions = 16 x 12½ x 12½ inches
Small boxes are designed to pack your heaviest and smallest items. The small box size is used to pack similar items without needing filler, such as, clothes or linens. When packing narrow items, like books and framed pictures, keep them upright to prevent the weight of each item damaging one another.
Recommended items to pack in a small box include:
Books, paperwork, records, and DVDs
Small framed pictures and décor items
Electronics and electronic components
Fragile items with packing paper for protection
Specialty kitchen items, such as china and stemware
Any heavy smaller items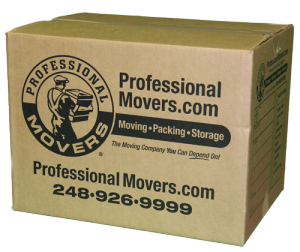 Medium Box Size (3.0 cubic ft.)
Box Dimensions = 18 x 18 x 16 inches
Medium boxes are used to pack items that would fit in between the small and large box sizes. Medium boxes should be packed completely with packing paper as filler with your items to avoid crushing, but not too heavy that they are difficult to lift.
Recommended items to pack in a medium box include:
Larger electronics and speakers
Lamp shades and fragile items
Smaller appliances and décor
Linens, towels, and folded clothes
Kid's toys and bedroom items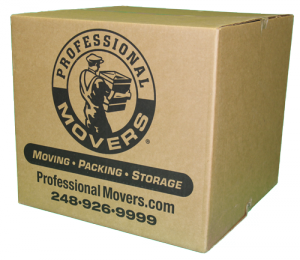 Large Box Size (4.5 cubic ft.)
Box Dimensions = 18 x 18 x 24 inches
Large boxes can be packed more heavily than medium boxes. Large boxes can also accommodate taller items.  We recommend packing a combination of heavy and light items so your large boxes do not become too heavy.
Recommended items to pack in a large box include:
Lamp bases and small statues
Large toys and stuffed animals
Shoes, boots seasonal apparel, and accessories
Garage items and sporting equipment
Pots, pans, cooking trays, Tupperware, and other non-breakable kitchen items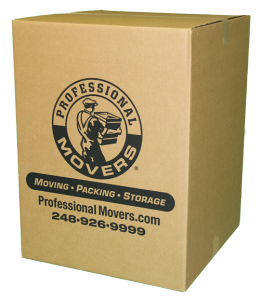 Extra Large Box Size (6.0 or 6.1 cubic ft.)
Box Dimensions = 22 x 22 x 21½ or 24 x 18 x 24 inches
Extra-large boxes are the biggest standard size boxes commonly available. They are used to pack your largest items and many of the lightest items you may have.
Recommended items to pack in an extra-large box include:
Pillows and cushions
Bedding and linens
Large kid's toys
Towels and rugs
Larger garage items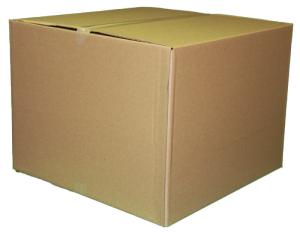 Dishpack Box (or Dish Barrel)
Box Dimensions = 18 x 18 x 28 inches
Dishpack boxes are made of a thinker corrugated material to protect your fragile items. Dishpacks can be packed heavier than standard boxes. When packing fragile items in a dishpack box, use a substantial amount of packing paper to protect your items.
Recommended items to pack in a dishpack box include:
Glasses and dishes
Vases and serving trays
China and stemware
Fragile décor and antiques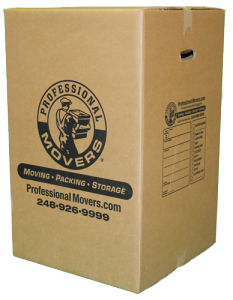 Mirrorpack Boxes (or Mirror Carton)
Mirrorpack boxes are flat boxes that are folded to form corners to make a custom size box. Items packed in a mirrorpack should be wrapped in bubble wrap or paper pads first.
Recommended items to pack in a mirrorpack box include:
Mirrors and Pictures
Glass or wooden shelves
Canvas or printed artwork
Flat décor and memorabilia
Wardrobe Box
Box Dimensions = 24 x 21 x 49 inches
Wardrobe boxes are used to pack all of your hanging clothes. Simply transfer hanging clothes from your closet to the wardrobe bar that hangs across the box. Wardrobe boxes fit about 2 to 3 feet of closet space and prevent your hanging clothes from wrinkling. You may also tape the bottom of a wardrobe box and fill the area beneath the hanging clothes.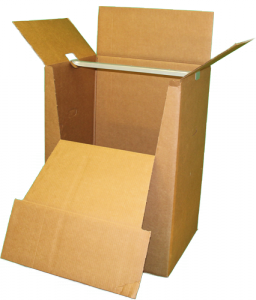 Mattress Cartons or Bags
Mattress cartons and bags are available in standard sizes for every type of mattress and box springs. Mattress cartons are usually required for long distance moving. Mattress bags are recommended for local moves and storage moves.
If you would like to estimate your move costs with full or partial packing included, calculate your move costs using Moving Calculator today!