Pennsylvania Movers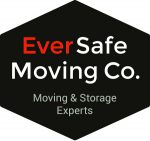 Address:
8701 Torresdale Ave
Philadelphia, PA 19136
Business Description:
We're a small owner-operated Philadelphia company that takes pride in our work and giving customers the best moving experience available. Founded by a long time antique dealer and handler, we are able to offer a range of services, from affordable local and long distance moves, art and antique transport, custom crate building and packing, to commercial delivery services.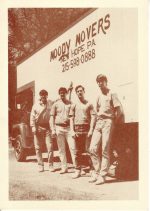 Address:
Moody Movers, Inc.
4238 Cold Spring Creamery Road
Doylestown, PA 18902
Business Description:
As a young man at the age of 19, Scott Moody founded Moody Movers in the summer of 1979. Growing up, Scott observed his father's determination and strong desire to be self-employed. He learned that hard work and fulfilling the need for a valuable service was the impetus for a viable business.
It is this entrepreneurial spirit that pervades the Moody family which has led to the success of Moody Movers. For many years, Scott performed thousands of moves in the greater Bucks County area. We still consider ourselves a small company with small company values in the importance of good service to our loyal customers.
At Moody Movers, we take great pride in our dedication to two basic business principles: honesty and integrity.