Michigan Movers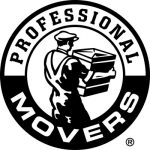 1270 N Pontiac Trail, Walled Lake, MI 48390
Professional Movers.com is a customer focused, Michigan based, moving and delivery company. We specialize in several moving services including; local and long distance moving, office moving, hot tub moving, senior moving, flatbed delivery, and many more. For over a quarter of a century, we have redefined the moving industry by creating a company wide culture that values a compassionate connection with our customers.
Our goal is to forever alter our customers' perception about moving for the better. We accomplish this everyday by offering our customers award-winning moving services. Professional Movers.com has been voted "Best Moving Service" in The Oakland Press, "Best of the Best" Readers Choice Awards 5 times in a row, and 6 times total. We have also been featured in the Customer Service Book, "Whos Your Gladys?"
We are located in Oakland County Michigan and service the surrounding area of Macomb, Wayne, Washtenaw, and Livingston Counties. We are a Wheaton World Wide Moving agent and specialize in interstate, intrastate, and long distance moves. Professional Movers.com also has a long list of satisfied office move customers including start-ups to Fortune 500 Companies.
Professional Movers.com is committed to the city of Detroit. That is why we launched the Detroit Moving Incentives Program. This program was started to encourage families and businesses to move to Detroit. We offer special discounts, free packing supplies, and an assigned Detroit Moving Consultant. We appreciate the opportunity to grow with the city of Detroit and help families and companies start new opportunities.
All Great Moves have one thing in common, our Movers. Our movers are intelligent, authentic, friendly, and skilled. Team leaders and skilled movers show up to every job ready to move. Our moving consultants pride themselves on excellent communication and problem solving. We have the strength, skills, and equipment to tackle any move.
Call us at 248-926-9999 or check out at ProfessionalMovers.com to schedule a free in-home/office estimate today. And remember to relax, we're the professionals!