In most service industries it is ordinary to tip when you receive good service. Moving is no exception. Movers do make a living wage, but the hard work to move all your personal belongings definitely deserves more. Tipping is not always expected by movers, but it is greatly appreciated for the physically demanding work they perform 5 to 6 days a week. Here is a quick overview on how much to tip movers and some best practices when it comes to tipping.
How much do you tip movers?
The correct amount to tip movers is entirely dependent on the quality of service you receive. A good amount to tip is around 5 to 20 percent of your total bill. This percentage should be split among the crew.
This calculation works well for standard local moves, but can become overly complicated when dealing with moves with many variables. Variables that could throw off a good amount to tip include; long distance moves, moves that take multiple days, storage fees, and packing services.
A simpler way to tip is by giving a set amount to each mover based on the time it takes to complete your move. For those who are not into the whole math thing, the table below outlines an acceptable amount to tip based on the length of your move.
| | |
| --- | --- |
| Time to Complete Move | Tip Amount Per Mover |
| 2-4 Hours | $10-$20 |
| 5-9 Hours | $20-$50 |
| 10+ Hours | $50+ |
You can always tip more or less depending on the quality of service received. You are not obligated to tip for bad service either.
When to tip more?
When your movers go above and beyond
If you have "extreme" furniture (exercise equipment, pool table, hot tub, piano)
When your move is on or under estimate
When your movers move more than what was originally quoted
Good professional attitudes
Moving in extreme weather conditions
When to tip less?
When the move team shows up late
Bad attitudes or unprofessional behavior
Lack of skill or equipment
Poor communication
Damaged items
When your move is way over estimate
Taking too many breaks
Do I have to tip my movers?
Andrew Androff, Co-Owner of Professional Movers.com believes a customer should only tip when they have had a great move experience. Andrew says, "There are many things that go into making a great move experience, but none more important than the actual movers who perform the work. Moving takes real skill and intelligence and when a move team does all the right things to ensure a successful move, those movers deserve to be tipped. There is always a direct correlation with a customer having a positive move experience and the movers receiving a tip". He continues, "The first thing I ask our team members when they return from a move is, was the customer happy? The second question is, did you receive a tip? When the answer to the first question is yes, 9 times out of 10, the answer to the second question is yes as well."
If the quality of your move is below an acceptable standard, you do not have to tip. The amount you tip should reflect the value of the service you received. Not tipping sends a clear message to the move team. Although, pulling the team leader aside during the move to address an issue could salvage a bad move.
Sometimes a bad move is beyond saving. On these rare occasions you should reach out to the moving company after the move. Explain your experience to your moving consultant and provide pictures of damaged items. A good moving company will try to resolve these issues.
Leaving a bad review online is another way to send a clear message and prevent others from having a bad experience. Be considerate when deciding to post a negative review. Posting a bad review can be devastating for moving company, costing them opportunities at future business with prospective customers. So before you post a bad review, consider reaching out to the moving company first and allowing them an opportunity to make things right. Perhaps, your bad experience was an isolated incident? A good moving company would appreciate your feedback and use it as an opportunity to restore your confidence in their services.
When to tip your movers?
It is most common to tip at the end of move. After you pay for the move and sign the bill is a great time to tip. If you have been dealing primarily with a team leader, you can give the full tip amount to the leader to split among the team. A more personable approach is to give each member their tip during exchanging goodbyes. Both methods are acceptable and your move team will more than happy to receive gratuity for their hard work.
How to tip movers?
Here are a couple of "tips" when it comes to tipping movers that will get you the most out of your money. These are simply recommendations for proven tipping methods movers will appreciate. Only tip an amount you feel comfortable with that is in your price range.
Tip at the beginning or midpoint of the job
After you greet the move team, giving each mover 10 dollars upfront is a great way to boost morale. This will incentivize the movers to work harder from start to finish.
Movers love to hear, "there's more of that to come" or "if you take care of me I'll take care of you" to guarantee that their hard work is appreciated.
If you want to see what your move team is made of first, tip between the load and unload. This gesture allows the movers buy lunch on the way to your new home. Or you could…
Buy lunch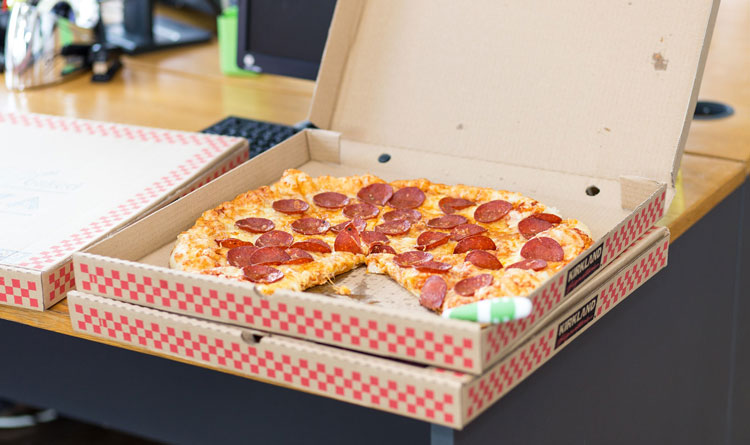 Buying the move team lunch is another great way to boost morale. Picking up some pizzas or sandwiches can also save you time on your move. If your move is over 5 hours, the movers will probably stop somewhere to grab lunch. The process of finding a place to eat that's on the way to your new home and has truck parking can be a real pain.
Simplify the process by taking orders near the end of the load and having food ready at your new home. This reduces about 45 minutes of downtime between stops to however long it takes to eat a couple slices.
Get drinks and snacks
Keeping your movers fueled is another great way to tip. A good supply of cold waters and Gatorade will go a long way. If you really want to get your movers in gear, brew a pot of coffee or have some energy drinks on hand.
Getting a dozen bagels or donuts in the morning is another way to keep your movers happy. Having some snacks available throughout the day really goes a long way.
Offer things you're getting rid of to the movers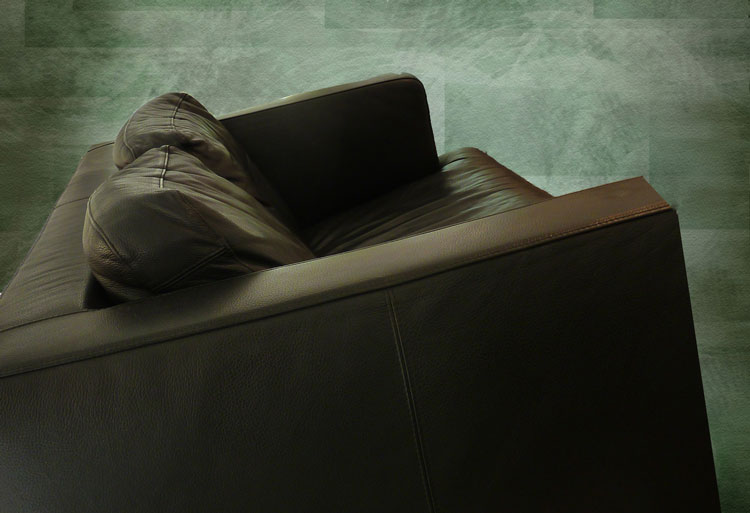 If you are getting rid of furniture, offer it to the movers. Kill two birds with one stone by offering the movers furniture you are throwing away or donating. They can take it off your hands right then and it will make for a great tip.
Leave a positive review online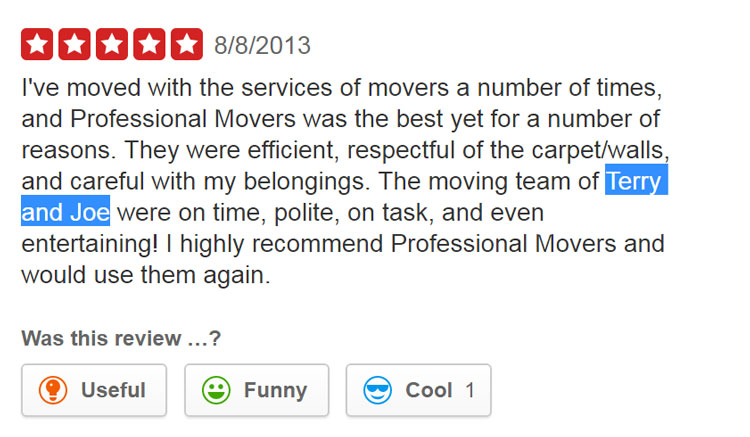 Leaving a positive review on your moving company's Yelp!, Facebook, or Google+ page another way to indirectly tip your movers. Mention your movers by name to ensure that they get recognized by their moving company. Some companies will offer incentives to the movers when they are recognized for doing outstanding work.
Write a separate check
If you do not have cash on hand when you are paying for your move do not use that as an excuse to not tip your movers. Write a separate check made out to cash or the team leader. Including a tip on the same check as the total move cost could take several days to be processed by the moving company.
Keep track of your team
If your move takes multiple days, keep track of who is on the job. It is often difficult to get the exact move team that moved you into storage a few months later. So promising a tip when the job is finished could never see the mover who started the job. Treat each day as a separate job.
If your moving company is packing and moving your home, it is common to perform packing one day and moving the next. You can tip less for the day of packing and more on move day, because it is more physically demanding to move than pack.
Food and Drinks vs. Cash

Offering food and drinks to your move team is a great gesture, but should not replace a cash tip. Most movers would prefer a tip they could put towards their bills, family, or entertainment. If your budget only allows you to pay for lunch or a tip, stick with the tip.
Final thoughts on how much to tip movers
Let your movers know they did a good job next time you move. Only tip an amount you feel comfortable with and is within your budget. Sometimes offering more to your movers will get you more in return.
Let us know about your positive move experiences in the comments below.