The majority of ways to reduce moving costs covered in this article are for those who plan on hiring a professional moving company. If you are moving locally, most moving companies charge by the hour. These methods are intended to shave time off your move, which will save you money when it comes to the bill. Some of these methods will prevent damages or limit costs you may have to pay for later.
1. Move yourself
This one is obvious and shows up on every online list. If you're looking to cut costs, there is a point that where moving yourself can cause more of a headache than its worth. If you have the time and motivation, moving yourself can save a lot on move costs.
2. Pack yourself
Packing yourself is much more reasonable than moving yourself. You can work at your own pace and pack items you use less frequently until your move approaches. You can still pack simple things like linens and books if you plan on hiring packers. Leaving just the hard to pack items for the professionals can cut down on packing costs.
3. Get rid of things you don't need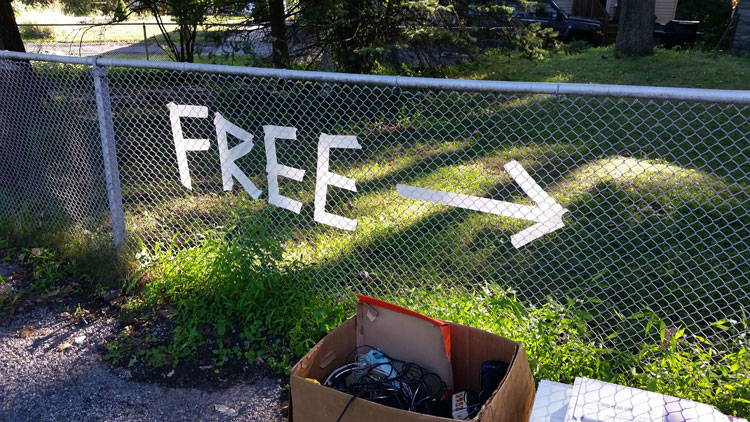 Don't pay to move clutter from one house to another. Sell, donate, or throw away things you don't need. Selling things at a garage sale, on Craigslist, or through eBay can get you some money to put towards your move.
4. Find cheap packing supplies
Buying new packing supplies can be very costly depending on the size of your home. Check your local convenience store to see if they have any free boxes. Go to the dollar store for markers and tape. And call your moving company to see if they have used boxes. Keep in mind that your boxes need to "hold up" during the move, so don't cut corners on quality.
5. Perform a walkthrough with the move team
When your movers arrive perform a thorough walkthrough of everything you want moved from your home. This will save the movers time loading the truck because they know what is going and can allocate space on the truck. A last minute surprise room or storage area can add quite a bit of time if the truck is almost full.
6. Disconnect electronics and appliances
Before your movers arrive, make sure all your electronics and appliances are ready to be moved. The more time your movers are unplugging cords, wrapping wires, and prepping appliances, the less time they are moving them. Many moving companies will not disconnect gas or water lines for liability reasons. Having your appliances ready to go will prevent any downtime during the move.
7. Disassemble any furniture
Disassembling furniture that needs to be broken down to be moved can save a ton of time. A good mover knows how to take apart most furniture. But a three bedroom home can easily tie up one mover for a half hour or more while they take things apart. Leaving furniture disassembled at the unload will save just as much time too.
8. Check if your moving company offers any discounts
When choosing a moving company, ask your moving consultant if they offer any discounts. Most moving companies offer discounts to seniors, moving to specific areas, and employees of companies they do business with. Also, check their website or social media for discounts or coupons.
9.Reserve an elevator
If you are moving to or from an apartment, make sure you coordinate reserving an elevator with the building. Locking out an elevator will allow your move team to maximize each trip and prevent downtime waiting for an elevator.
10. Pack your vehicles with smaller items
Transporting smaller items in your vehicle is a great way to save time on your move. If you can convince a few friends or family members to load up their cars too, you can reduce the size of your move.
11. Bring items from the backyard to the front
Bringing your patio set, grill, and shed items from the backyard to the driveway will cut down on the distance your movers have to cover. This is a great time to make sure your outdoor items are clean before they get mixed in with the rest of your furniture on the truck.
12. Make room for the moving truck
Make sure the moving truck can park as close as possible to your home. Let your neighbors know beforehand when you are moving so you can reserve space for the truck to park.
13. Clear all walkways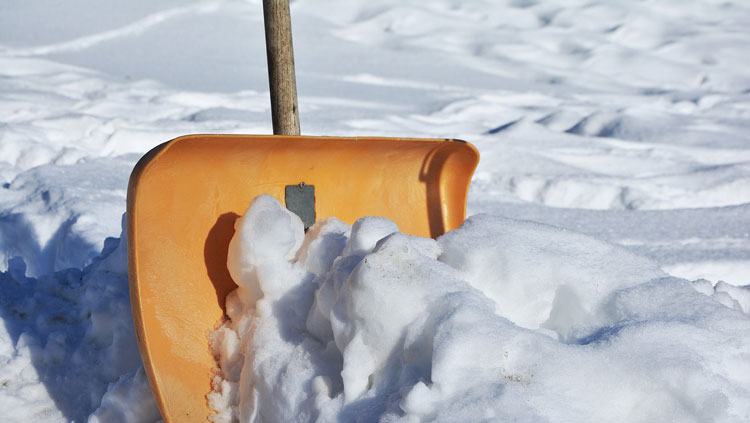 Make sure your movers have easy access throughout your home. Maneuvering around clutter can be dangerous and challenging for your movers and furniture. Shovel and salt your walkways during the winter season to prevent accidents.
14. Stage everything on the main floor
If there is one thing movers hate, its stairs. Bringing smaller items from the basement and upstairs to the main floor will save a huge amount of time. This will also boost your move team's morale and allow them to focus on the larger items.
15. Have the movers unload items in one designated area
Having your movers stage boxes in the garage or main floor for you to disperse later can cut a significant amount of time off your move. Have the movers focus on getting your furniture in the correct place and handle the small stuff later.
16. Clearly label boxes and furniture
Labeling your boxes and furniture by room will eliminate any confusion the movers may have. A clear labeling system will keep your move organized and ensure that everything ends up where it is supposed to. Make sure to use labels with light adhesive on furniture to prevent them from damaging the finish.
17. Shrink wrap drawers
Shrink wrapping drawers and cabinets will cut down on the prep time the movers have to spend on each piece. If your furniture is secured, the movers can grab and go. Make sure breakables and loose items are removed before shrink wrapping.
18. Remove drawers
If you want to be an all-star customer, removing the drawers on from heavier pieces is always appreciated by movers. Make sure the contents from the drawers are packed or you move them yourself to avoid contents falling out.
19. Pack your flat screen TV in the original box
Pack your TV in the original box if you still have it. This is the safest way to transport a flat screen television. Most moving companies require TVs to be boxed before moving and charge a rental fee to provide a TV box.
20. Use the right size boxes
Using the right size boxes is key to transporting your items safely. Do not overload boxes to the point where they are unmovable and consolidate small boxes to reduce the amount of trips your movers have to make. Follow our what box size to use guide when packing your home.
21. Label your new home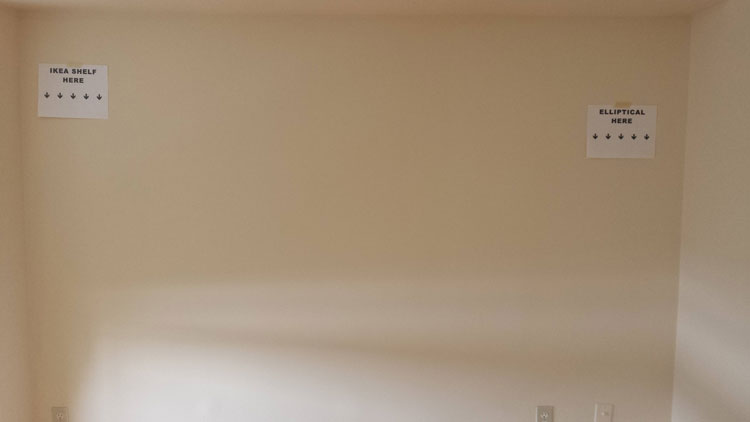 Label each room of your new home so your movers know where to place things. You can even place sticky notes above where furniture goes to avoid confusion.
22. Buy your movers lunch
Wait a second, I thought this was a list of ways to save money moving. Now I have to buy my movers lunch? I'm not trying to pull a fast one on you, buying your movers lunch can actually save time on your move. When your movers break for lunch they have to find somewhere to eat, spend time parking the truck, and wait for their food. If you offer to buy lunch, you can pick up some food on the way to your new home and have it ready when the movers arrive. This reduces the downtime spent on lunch from 45 to 60 minutes to the time it takes the movers to eat a couple slices of pizza. They can get back to work quicker and it is a nice morale boost. Learn about other ways to tip your movers here.
23. Take pictures of how your electronics are connected
Before you disconnect your electronics, take a picture of the back so you can reference how to plug everything back in at your new home.
24. Create a floor plan for your new home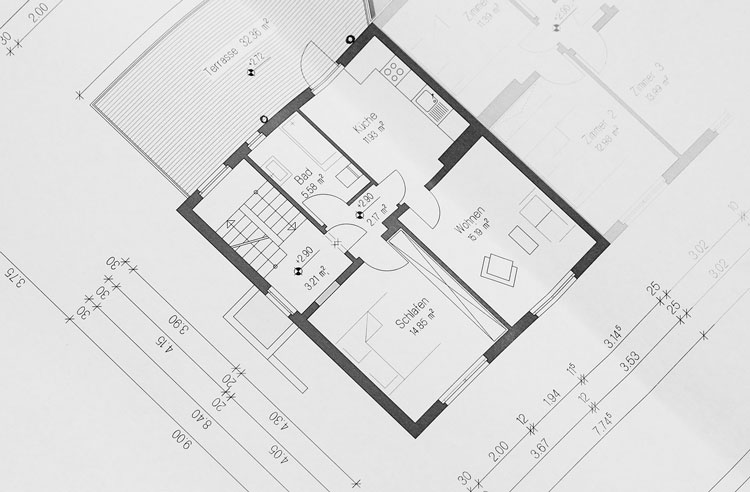 Creating a floor plan for your new home is a great way to help the movers know where everything goes. If you measure your furniture, you won't run into any issues making sure things will fit. Also, your movers will spend less time rearranging furniture if everything is planned out.
25. Be available to answer questions
Customers always ask, "Is there anything I can do to help?" The easiest and most helpful thing to do is be available to answer questions. Staying by the front door and directing traffic can save a ton of time.
26. Keep children and pets out of the way
This is more of a safety tip than a cost saving tip. When your movers get going they move fast. Keeping kids and pets out of the way is always recommended to prevent any accidents.
27. Reduce the carry distance for your movers
If you live in a sprawling ranch, your movers will have a lot of ground to cover each trip. Moving smaller items closer to the main entrance will cut down on the time it takes your movers each trip.
28. Clear all surfaces of furniture being moved
Having your home organized can save time on your move. Time can add up quick if your movers have to set aside items on top of furniture before moving. Cleaning your furniture is always recommended and prevents bringing dust into your new home.
29. Prop or remove doors
Doors are another obstacle for movers. If a door opens into a stairwell or you know a piece won't fit out the door with it on, pop it off before your movers arrive.
30. Reduce the number of stops
If you plan on dropping off furniture to a family member or friend, have them pick it up before or after the move. I know it convenient when you have the movers and a truck available, but if you want to save some cash, save your extra stops for when your off the clock.
31. Remove the feet from sofas
Taking the feet off of your sofas reduces their size by a couple of inches. A couple of inches can save movers minutes of maneuvering around corners and doors.
32. Make sure all boxes are sealed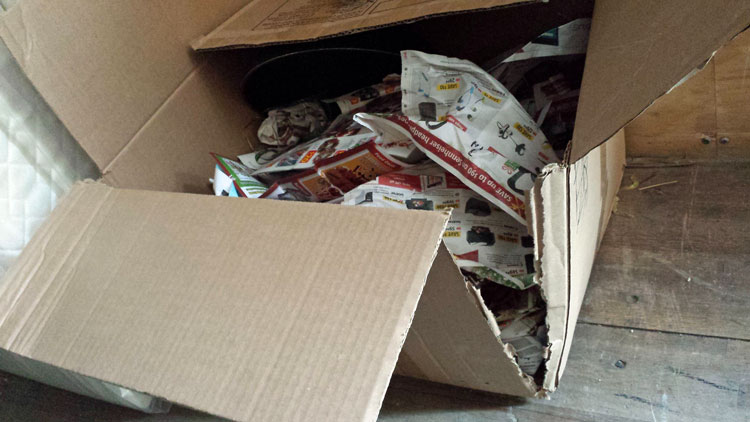 Open top boxes are difficult for mover to transport and load onto the truck. Sealing all your boxes will speed up the moving process. Also, when your movers spill the contents of an open box it is embarrassing and takes time to put back that could be avoided.
33. Remove glass and mirrors from furniture
If your furniture has glass or mirrors that are not secured, remove them before the movers show up. This reduces the time the mover will need to prep these pieces. They will wrap them in moving blankets before transporting.
34. Have floor protection ready
Your movers will have floor protection available upon request. It takes about 10-15 minutes to roll out floor runners and carpet shield the stairs depending on the size of your home. Cut this time off your bill by doing it yourself before the movers arrive.
35. Wrap knives before packing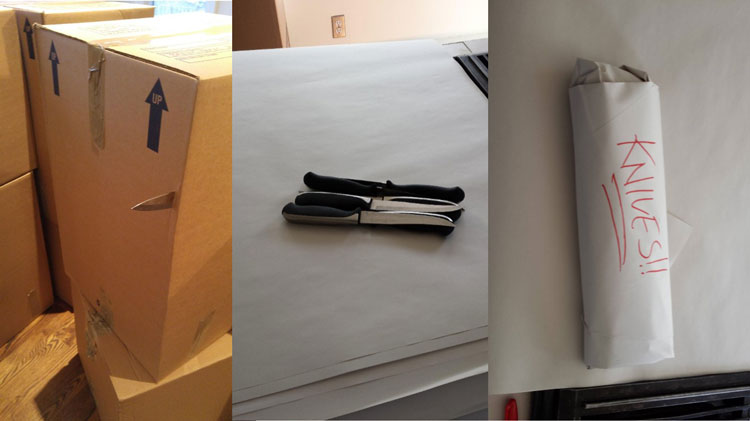 Knives can cut through cardboard. Wrapping them in several sheets of packing paper of towels can save your movers and yourself a trip to the hospital.
36. Invest in felt pads if you have hardwood floors
Wood on wood is a recipe for disaster. Buy some felt pads and apply them when your movers are there. They can hold pieces up while you stick felt to the bottom.
37. Unscrew handles on furniture and attach them inside out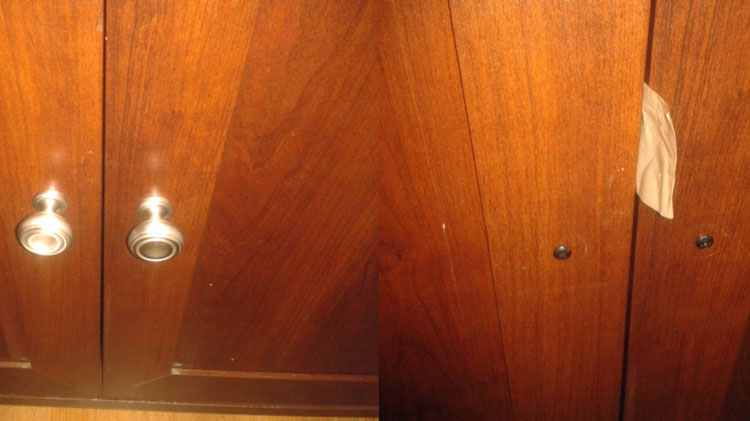 The best way to prevent your handles getting caught or crunched during a move is to unscrew and flip them. This is recommended for antiques or mirrored surface furniture. Good movers will pad and shrink wrap fragile furniture, but it doesn't hurt to take extra precautions.
38. Zip tie or tape bundles of yard tools
A bundle of yard tools can sometime be difficult for a mover to control. Tape or zip tie similar sized yard tools into manageable bundles. You can also put yard tools in an empty trash can for easier transportation.
39. Use quality packing tape
Cutting costs on packing tape can lead to greater costs during your move. Make sure your tape sticks to cardboard. A box blowout is a leading cause of damaged goods.
40. Stack boxes by like sizes
Stacking boxes on the main floor by similar size will allow your movers to dolly them with ease. Make stacks 4 high and put the heavier boxes on the bottom. Your movers will be able to extract boxes 4 at a time without taking time to make stacks.
41. Deduct your moving expenses when filing your taxes
If you moved for work, you may be able to deduct some of your moving costs when you file your taxes. Check out our article on how to deduct moving expenses this tax season to see if you qualify.
42. See if your employer offers any discounts or corporate perks
If your employer offers perks for local businesses, check to see if they have a recommended moving company. You may be able to receive a percentage off your total move costs.
43. Transport plants yourself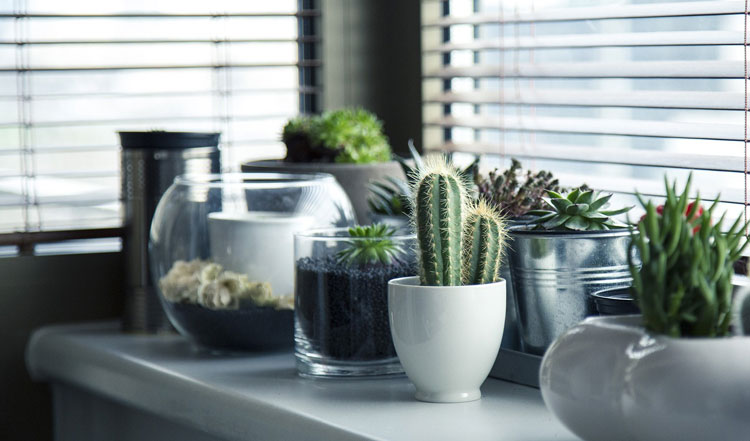 Plants are difficult to transfer when the moving truck is almost full. Transport small plants yourself to save your movers time finding a safe spot to store them.
44. Make sure the move team has the correct address for your new home
Double check that your movers have the correct address before leaving to your new home. Exchange phone numbers in case the team gets lost along the way.
45. Double check to make sure everything you want moved gets loaded
Perform a final walkthrough before leaving for your new home. A second trip back to your old house can add unnecessary time to your move.
46. Bubble wrap pictures
If you have a lot of hanging artwork and pictures, bubble wrap them. Pad wrapping multiple pictures can take a mover a long time. Prepping your pictures will let your movers focus on moving and less on wrapping.
47. Remove hand railing from stairwell
Remove the hand railing from your stars if they have any turns or are narrow. This will save your movers time maneuvering large pieces of furniture.
48. Tie down your sleeper sofa using rope
Tying a rope through the handle of your sleeper sofa and connecting it to the front will prevent it from springing open during transportation. Most movers will do this, but it saves a couple minutes and it makes you look like an expert.
49. Removing shelving from furniture
Most furniture will need to be tipped on end to transport. Loose shelves can slide out when moved. Removing shelving from bookcases, entertainment centers, and china cabinets will save your movers an extra step. Also, you should pull out the pins that hold the shelf and place them in a zip-lock bag. This will prevent them from getting lost during your move.
50. Have your checkbook or cash ready at the end of the move
When it's time to pay up, make sure you have your checkbook or cash available. Packing your checkbook or needing to run to the bank can make the end of a move very awkward. Your movers might have to keep you on the clock while you find your funds.
There it is, 50 ways to reduce moving costs. Not every method can be used on every move and sometimes it's easier to just let the movers handle it. These tips are proven to work and your movers will appreciate them. If you have any tips for reducing moving costs, let us know in the comments below.